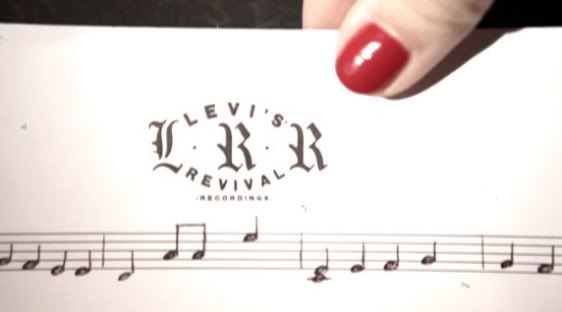 Just a few odds and ends:
+ After I
posted
the She & Him cover of Fools Rush In,
Mallory
suggested I try listening to the other songs from
Levi's Pioneer Sessions
. I'm so glad I did! The songs are great and all free to download from their website. I'm really enjoying It's a Shame by
Raphael Saadiq
. Which reminds me of one of the perks of where I work--occasionally meeting celebrities, Raphael Saadiq included. I think it's pretty telling of someone's character how they treat a retail worker, and he was very friendly and easy going while I helped him with an order.
+ Speaking of the small perks of my job, I met someone that became famous through Youtube (calling him a youtube star sounds kind of funny),
Kevjumba
. I used to watch his videos all the time and had a little crush on him (even though he's a bit younger than me). Ok, saying I met him is giving myself too much credit. He asked me a simple question and I pretty much acted like a star struck fool! By far the most embarrassing way I've acted in front of someone famous. Oh well!
+ If you look to the right column on my blog, you'll noticed I recently added a
twitter account
! Please feel free to add me if you wish :)
+
Here's a great article
on whether a veggie burger or steak is more environmentally friendly. I have been vegetarian on and off (admittedly, more off than on), but what's more important to me isn't cutting all animal products out of my diet, but making sure that how and what I eat is sustainable. (via
greenLAgirl
)
+ This weekend I'm going to
Renegade Craft Fair
! Although it'll be outside in the sweltering heat, I'm excited to see all the things I've been ogling over the internet in person. Is anyone else going?
+ Lastly,
here's a nice article
to read about gratitude (via Gala Darling)
What are your plans for the weekend? Other than renegade, I have my day job, working on my stationery, and a birthday party pot luck on Sunday. I'm planning on bringing a pasta salad with lots of basil from our garden as well as making some mint lemonade. But my goal for the weekend is to actual document it all and take lots of photos!